The following steps will help view the accepted conditions of your DVA white card via the MyGov website.
Step 1:
Go to https://my.gov.au
Sign in to your myGov account using your Username and Password.
You can sign in to myGov using the following:
Your username (Your myGov username has 2 letters and 6 numbers. For example XY123456)
Your email address used to create your account
Your mobile number (if you have enabled this option)
After entering your login details you may be required to provide a one-time access code.
A one-time use code is sent by SMS to your mobile phone.
If you do not have a myGov account, you can create one by selecting Create myGov account on the myGov sign-in page.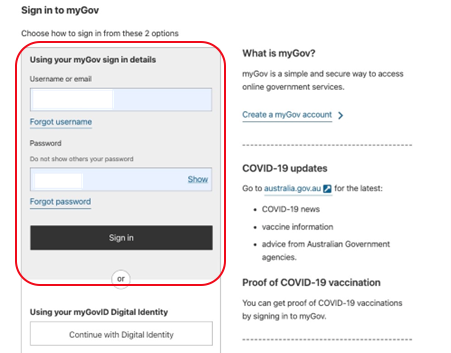 Step 2:
Once you have logged into your account scroll down until you see the heading 'Your Services'.
Your Services lists the government programs you access that offer online services through myGov. You should see 'Department of Veteran Affairs' listed here.
Select 'Department of Veteran Affairs'.
If you do not see Department of Veteran Affairs listed you will have to link this service to your account (See the video below).
You can do this by selecting Link another service.
Step 3:
This is your Department of Veterans' Affairs My Service Home Page.
My Service allows you to access DVA services online such as:
Access support for a service-related condition or injury
Access your digital DVA Veteran Card
Lodge and track the status of your claims
Look in the middle column titled Claims.
Select Accepted Conditions.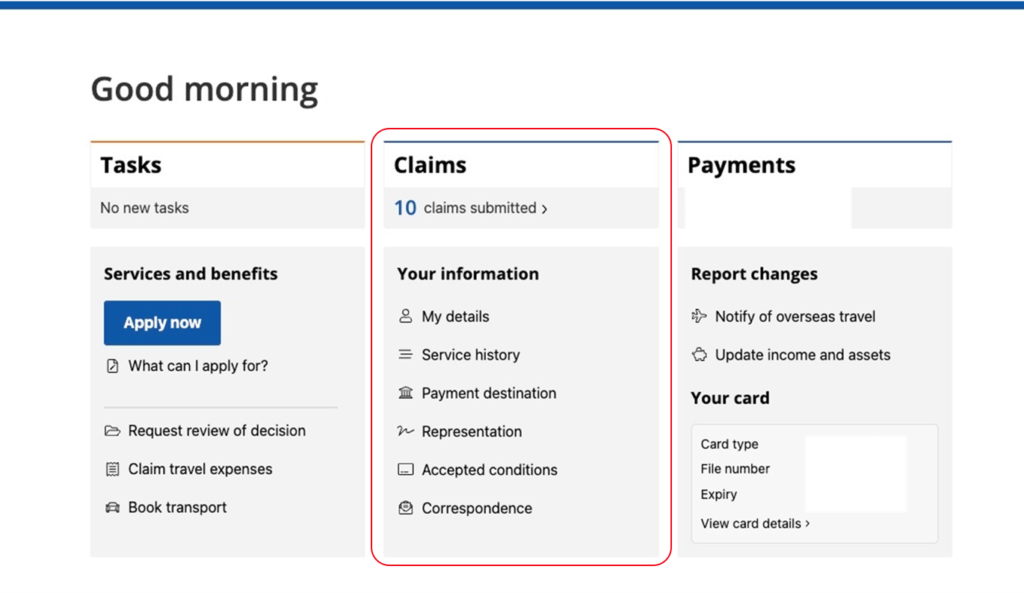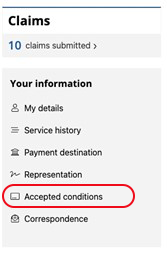 Step 4:
This page shows your digital DVA Veteran Card.
You will see information such as your Card Number, Expiry, Card Type and the Conditions listed on your card.
Select the Conditions Listed drop-down menu to view the conditions listed on your card.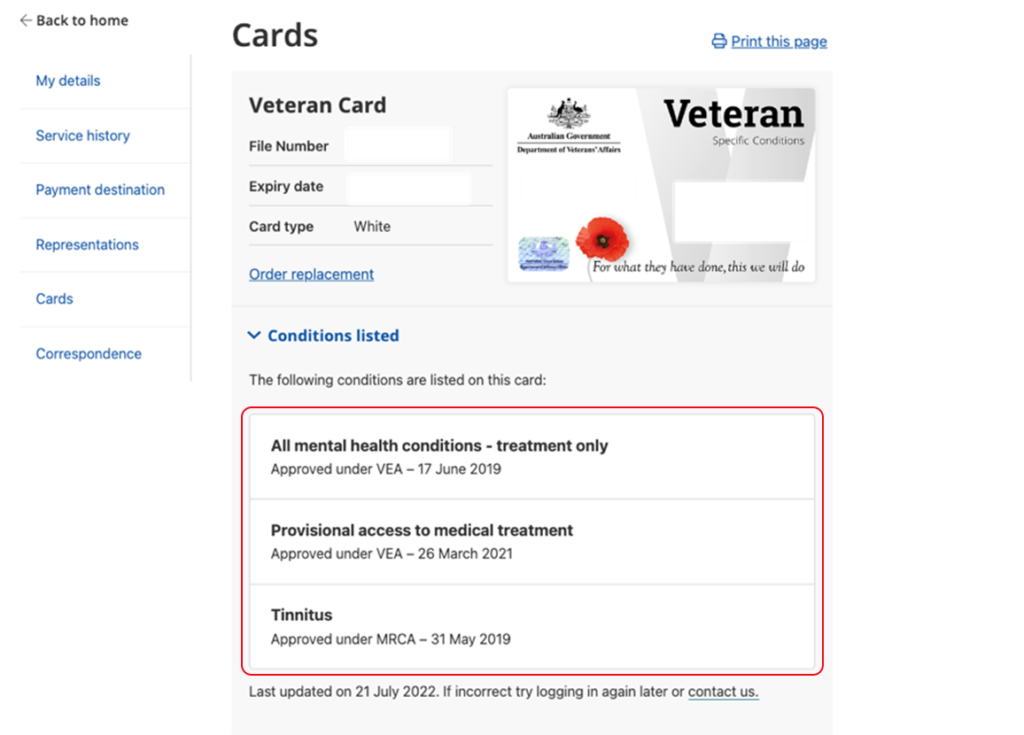 Step 5:
Select Print this Page in the top right-hand corner of the page to download your digital DVA Card as a PDF.
Alternatively, if accessing this on your mobile phone you can take a screenshot of this page. Depending on your phone you can:
Press the Side button and the Volume up button at the same time (iPhone)
Press the Power and Volume Down buttons at the same time
Video on how to log on and link my service: